Eventstellar is an alternative rock music concept. Known for their unrestrained rock melodies and introspective, deeply passionate and brutal lyricism. The concept takes cues from British and Irish musicians to sculpt their unique sound. Playing rebellious rock and roll, underpinned by a strong philosophy. Eventstellar's music spans the spectrum of emotions from aggressive and intense to blissful and serene.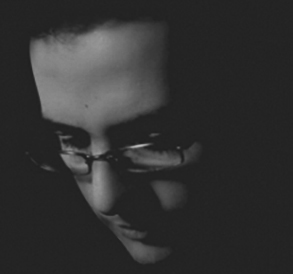 Jesse Romo started to write music at a very young age. The unique proof are recordings singing to his mother at a mere four years old. With a peaceful childhood, he enjoyed listening to his mother's records but developing his own distinct taste until later.
Years gone by and It wasn't until "The Golden Year" that he started to explore the world of music. The first taste was U2's "The Joshua Tree" and the second toast with Pink Floyd's "Division Bell" led Jesse to his inspiration path. 
It was at this moment when he knew he wanted to be a musician, even though at that point he could not play any instrument!
At age of twenty, he got his first guitar. It was a fifty dollar Spanish guitar, used it to pick up his first chords and play through his first songs. A couple of years later, he got his black Ibanez RX "Days of Yore" guitar and a Crate Amplifier, and the journey began recording Eventstellar's first songs.
The first concept name was "Sojourner". Writing a few songs and recording a demo with his cousins and band-mates but never stepping foot onstage and without a path to follow. The band disintegrated, but Jesse continued to write. Composing songs in the same year and making preliminary recordings at home using a raw computer with a rudimentary software. He was ready to start this music vision again. And there was one place he wanted to do it. The homeland of his main influence in rock music: Ireland.
Setting out on a journey to the homeland of his musical influence, he started officially  Eventstellar in Dublin. Taking his guitar and the songs he had written early in his career with those musical influences deep inside, Jesse's ever-present dream started to take shape.
Bedding down on a friend's couch as he searched for somewhere to record Eventstellar's first singles. 'It wasn't easy'; running into over-priced and lavish studios, pseudo-music producers and engineers with no appreciation for Eventstellar's rock concept, the search dragged on and on. Finally, he came across with a no so perfect location, a studio in a music production school, where he met Eoin Belfield Eventstellar's bass player who was at that time an audio engineering student.
Renting out studio space – and with a drum machine temporarily holding down the percussion – they recorded Eventstellar's early sessions. The recording wasn't the most crystal-clear and well-produced, but the raw ideas laid down formed the template for everything that followed.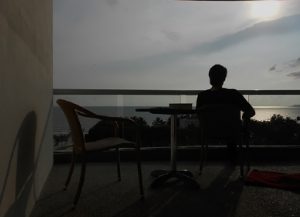 They made some mistakes, but the first ever recorded songs taught them vital lessons and became the first incarnation of the unique Eventstellar's sound. It was the foundation on which everything that followed was built.
They started searching for a drummer to complete the line-up. They tried out drummers, but didn't want to settle for someone whose playing didn't exude passion. Driven on by their desire, they continued searching for someone, all the while laying down songs in studios and with recording software at home. John taught Jesse about audio engineering, and the band gained the autonomy to record and mix without continually racking up studio expenses and paying hacks for poorly-produced Singles and EP's.
In a local pub near a recording studio where Jesse had the plan to record some songs. He met Matt Dublin a young talented music producer that would become Eventstellar's keystone and the foundation to land the concept into the music industry. Matt suggested that the best way to start with Eventstellar's new path, was to prepare a music production plan with the best songs to reach the first goal: 'Let people know about the existence of a new music concept with a fresh proposal, avant-garde ideas and an intergalactic message'.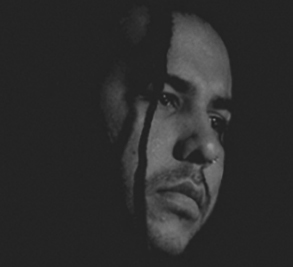 With that in mind, Jesse selected the first songs he ever wrote in his first days as a musician and the recording plan for the first single "Island of Stars" and the upcoming album "Sea of stars" had begun.
Matt recommended to Jesse to look for a friend; Nevan Lochlann, in a pub close to the recording studio. A local session drummer with a particular performing style. Matt knew that Nevan could show interest on the project to make some recording sessions and program some drum tracks for Eventstellar.  At the pub Jesse introduced himself to Nevan, and he explained him the project; the story and those problems with former band mates and the issues he faced since he founded Eventstellar. After a long chat with Jesse, Nevan at first agreed to be part of Eventstellar as a session drummer.
Dublin started to work on the production of "Island of Stars" Eventstellar's first single. Seeing this first single as an experiment, he started to craft the sound for Eventstellar, with piano arrangements and guitar riffs.  A couple weeks later, Nevan started to record "Island of Stars and Blue Horizon" songs, learning those passionate drum beats, he started to involved himself deeper with the project, understanding the message that Jesse was trying to express. At the end, after a talk with Matt and a long drums recording session Nevan agreed to join Eventstellar as its drummer.
With the single almost completed, every instrument was settled on the tracks and songs started to take shape. Nevan recorded all drums and percussion, Eoin the bass lines, Matt the piano riffs and spatial effects and Jesse acoustic guitars and voices. But the band needed a lead guitarist to put the final touch with powerful guitar chords and transcendental solos.
Then Jesse published a post wanted for a guitarist with influences of David Gilmour, U2 and Pink Floyd. Couple of weeks later, three people answer to that call. And Jon Howell Nolan a guitarist with a strange vision of life appeared.
Showing skills over his rare left handed-designed guitars, he transported Eventstellar's members into another music dimension. Jon was capable to transmit that deep feeling on his solos and send the message that Jesse wanted to transmit on Eventstellar's music. With that in mind Jon became the last member to join the group as the lead guitarist and he started to work immediately giving to "Island of Stars" the final touch.
With the lineup completed. Jesse, Jon, Eoin and Nevan started to rehearse eagerly for their first live show meanwhile the production of "Island of Stars" continued. The group started gigging, playing to a few small crowds before playing their first show to a sizeable audience.
The crowd was energetic, cheering, taking in the music and making noise. Eventstellar, enveloped in the hot lights of the stage, knew that it was going to take off. The dream was taking shape.
After fifteen days of hard work, Eventstellar's "Island of Stars" first single was completed. Matt contacted "The Joshes Team" audio engineers: Josh G. Bowman and Josh Bonanno, to work on the mixes. And the mastering process was in charge of Mike Marra.
Jesse, Jon, Nevan, Eoin decided that the best way to perform, rehearse, record and produce new material from now on, was to set and build Eventstellar's own recording studio. Avoiding costs, saving money and giving the group its space for creativity and inspiration.  With that in mind Jesse Romo along with his partners founded "Stormwind Music International" that later on would be named as "Madelos Music International" or simply known as "Madelos Music".
On September 25, 2017. After years and years of hard work, many band names, people coming and go, money invested and the search for the true sound of Eventstellar, the group finally released its first single "ISLAND OF STARS". The keystone of a new rock music concept.
Eventstellar released the single accordingly with the same date when U2 was formed in 1976 in Dublin Co, Ireland, as a tribute of Eventstellar's mentors.