Producer / Sound designer / Mixing engineer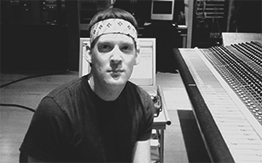 Josh G. Bowman is a Canadian music producer, sound designer and mixing engineer based in Toronto, Canada. Since 2017 he has become one of the master minds behind Eventstellar's sound and currently working with the band. Josh has been working with producers and bands from all over the world, from Austria, Canada, Mexico, Nigeria, Portugal, United States, Portugal and many other places. Josh's mixes have been heard on CBC's Radio 1, Radio 3, Virgin Radio, The Peak (Vancouver and Calgary), Sirius XM, as well as many other stations throughout Canada and the United States. Mastering, in the art of mixing from jazz, pop, rock, folk, hip hop, R & B, and anything in between or further outside in the box. Having been a second engineer and staff engineer at The Warehouse Studio in Gastown, Vancouver, Josh worked on sessions with acts such as Michael Bublé, Carly Rae Jepson, AC/DC, Nickelback, Good Charlotte, Bryan Adams, Matthew Good, K-os, and The Vancouver 2010 Winter Olympics, as well as many of the world's top producers and engineers such as Bob Rock, Garth Richardson, Don Gilmore, Mike Fraser , Randy Staub, Dave "Rave" Ogilvie, Vince Ditrich, Jeff Dawson, Michael Wojewoda.
Producer / Sound designer / Mixing engineer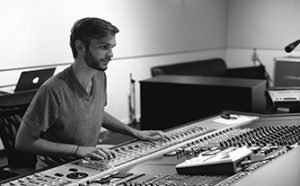 Josh Bonanno is an American producer, sound designer, audio and mix engineer. Graduating from SAE in NYC and intering for local studios and live events he began to work with, C.A.S. Music in New Jersey. Working with Emmy award songwriters and composers, he started composing and mixing productions for both national and local acts a like. His clients ranging from HGTV,TLC, MTV and Eventstellar he has learned how to fuse quick efficient productions with new and interesting styles. He freelances and mixes for many bands of all sizes. Label artists and local bands a like his productions and dedication never changes. Josh strives taking music to the next level and works with every artist to ensure their product gets the time attention and treatment getting the best results for global exposure. In 2017 became one of the band master minds behind Eventstellar's sound.
PRODUCER / SOUND DESIGNER
Juan Ache is a Colombian music producer and sound designer who is one of Eventstellar's music producers since 2015. Giving the "touch" the band always looking for and found until he came into the scene. John studied music and sound engineering in Bogota. Bursting into the industry, accruing a wealth of experience as a sound engineer, music producer, composer and arranger. In 2014, gathering years of experience working with audio and music, he resolved to establish his own music production house, One Touch Sound, sharing his knowledge and tailored the sound that many bands are in the search for. John has worked with countless prominent acts including Payambo, Shangri-la, Manolov quartet, and more. Whilst continuing his role as chief executive officer of his production company, John operates as a freelance producer, composer and arranger. He is currently developing an upcoming solo project.
Mastering engineer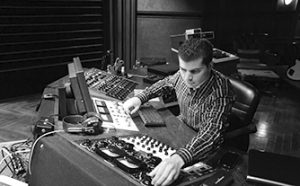 Mike Marra is a Canadian audio mastering engineer who started to work at JCM in early 2012 apprenticing as a freelance mastering engineer while still working, at his then company, Elite Mastering. In late 2013 Michael moved into a mastering engineer position joining the JCM team. In addition to being a lifelong music buff, audiophile and musician, Michael obtained a Bachelor of Engineering degree from Ryerson University in Toronto while continuing his education studying the art of critical listening and mastering at Berklee College of Music. Michael's passion for audio and music along with his ongoing mastering sessions and studies has placed Michael in an excellent position poised for great success in the future at JCM. Mike feels equally at home working on a wide variety of musical genres including, but not limited to, electronic, dance, hip-hop, indie/alternative, pop, rock, country, jazz or R&B. Whatever project comes Michael's way, it is treated with taste, an intuitive and sympathetic ear and the utmost in care to bring out the best in a recording. Mike has become the mastering engineer for all Eventstellar's productions since 2017 imprinting his own style accordingly with the band's sound and feelings.
Guitar luthier / Guitar guru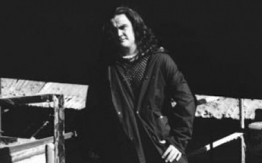 Mike Sand, best know as "Grand Sand Brand" has been repairing, modifying and restoring guitars since 1993, racking up over 20 years' experience in the field. He studied for a B.S. in architecture, but his true love was always the guitar. He's a member of the National Association of Music Merchants, and is a recognized guitar technician in No Nations Land. Sand works as the band's official technician, bringing his experience and knowledge to the team to keep the band's guitars in optimum condition. Mike owns and operates his own custom guitar shop, which he founded in 2012, and is currently in the process of expanding his business. He's a craftsman and luthier, building on his existing experience in repairs and modifications and aiming to make his own guitars from scratch. He continues to push himself and improve his knowledge of stringed instruments, and his store is attracting growing numbers of musicians.

Information Systems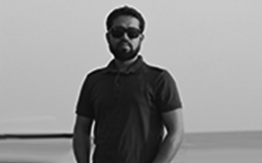 Muhammad Abu Hanif is the owner of Web24bd an information systems company based in Dhaka. Developing an affinity for computers and an interest in their operation from a young age, he found himself learning everything he could about in his spare time. After finishing school, he studied for his B.S. in computer science and information systems at the University of Dhaka for five years. Upon his graduation, he eagerly moved into his first position as an information systems engineer. He currently works as a CEO at Web24bd in Dhaka, and has gained a reputation for excellence in his industry. Although his role at Eventstellar is important to him, his goal is to push forward with his own company and secure more clients as a freelancer. Through Web24bd, he produced the band's website, handling every stage of its creation and ensuring its functionality. Muhammad lives in Dhaka, taking on a wide range of freelance projects and continuing to build his reputation in information systems engineering.
Graphic designer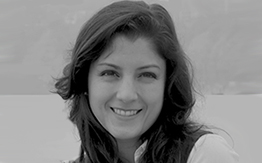 Paty Suarez is an award-winning graphic designer with 16 years' experience in the industry. She has extensive experience with the design and production of marketing materials, overseeing the projects from initial conception through to final execution. Paty had a great deal of success as a freelancer, working on numerous different types of project, including brochure design, reports, corporate identity, branding, logos, newsletters, letterheads and stationary, completing projects for major North American and Latin American companies. She completed her studies at the Toulouse Lautrec Institute in Peru, and then moved into her first job in the industry. She's worked as head graphic designer at several companies, including Stromberg Graphic Design, Punto Gráfico Design and European Graphics Design, and currently owns and operates her own firm. She's also planning to launch a philanthropic endeavor, offering a nursery school for the children of poor single moms, giving them the opportunity to work and seek education in the day for the ultimate benefit of their families. Paty is currently leading the graphic design team for Eventstellar.
Music law / Copyright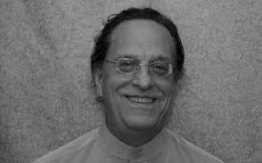 Laurence Singer graduated from Georgetown Law School and has more than 40 years experience in corporate,telecommunications, entertainment, media, arts and IT law, commercial transactions and intellectual property. He has negotiated and drafted the full range of corporate documents and commercial agreements, and has extensive experience as a commercial litigator in contractual and intellectual property matters, including United States District Court litigation against Oracle Corporation for claims of misappropriation of trade secrets and breach of contract and against DreamWorks for copyright infringement Laurence's experience encompasses working with small and medium sized media and entertainment companies in developing business plans and in implementing business and operational strategies. This experience has allowed him to understand the legal aspects of commercial transactions and intellectual property and the practical and business components as well. Laurence currently is in charge of Eventstellar legal affairs since February 2016.
Photographer and Filmmaker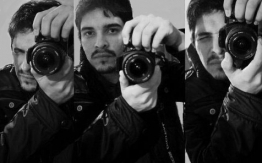 Mario Morales is a visual artist primarily associated with his work as a photographer, film and music video director and editor. He has worked extensively as a screenwriter and actor, opera singer performer and jazz drummer. He has recorded multiple albums associated with the jazz genre with the band Jazz Palikata. Having founded four companies (Shadows Cradle, Picoli, SEW Films and MMSignature), Mario's knowledge in performing arts developed through his studies, after which he went on to spend 15 years working within theatrical stage productions, garnering renown within the actors guild in his local city. Mario Morales has directed fashion films (portraying fashion through the medium of short film, utilizing a range of themes and stories to present fashion through innovative means). He is working on the development of his first short film. He has directed music videos and video documentation with various rock and techno-funk bands and currently leads all visual design for Eventstellar.